Working for you                               
The work I do for you may include, as required and discussed with you: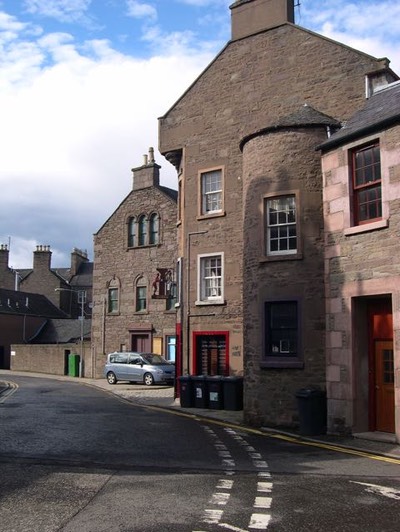 Searching through archives or other documents

Transcribing or copying documents - costs for this to be negotiated between us

Online searching

Visiting places on your behalf

Taking photographs

Talking with people (such as archivists, museum or heritage experts) on your behalf

Emailing people and attempting to connect you with potential sources of expertise

Writing up what I have found for you, as a narrative, or as lists or in some other format, or inputting findings into a genealogical programme or chart.
This list isn't exhaustive!
I do not offer 'packages' but negotiate with you on what you want me to do and how much you want to spend.
Current Charges
My hourly charges for usual work are £20.00 per hour. (However, if you want transcriptions of older documents we will negotiate the terms separately, on a per page basis.)
This is for time spent directly working for you. This doesn't include travel time (usually), so this is the time I'm actively looking through archives, sitting at a computer screen, talking to experts, inputting data into genealogical charts, writing - for you. I calculate charges to the nearest half-hour (so if I do 38 minutes work for you, that is a half-hour). More info in the sidebar to this page.
The exception to the 'usually' is if you wanted me to do a rather complicated journey, such as involving many short stops, or maybe even in adverse driving conditions. I'd then want to negotiate with you how planning the journey, and the short stop-offs, could be compensated for time as well as travel.
So for most inquiries, travel is counted as expenses (e.g. train fares) but not charged as time.
Travel expenses: These are calculated on the basis of either the straight ticket price (train, coach or bus) or on the basis of 25 pence per mile for driving, to cover petrol and wear on the car. This is if I need to go somewhere specifically for your requirements, and is discussed with you in advance. Short local journeys aren't charged.
Other expenses such as photocopying at archives, or purchasing 'certificates', are a reimbursement of what I need to pay for the material. I will discuss these with you.
Examples and a Caveat
Some examples of what the work for you could involve:
Visiting a burial ground, such as The Howff in Dundee, to photograph stones for you.

Transcribing a testament or other document and (if needed) providing a translation into modern English.

Visiting the Historical Search Rooms at NRS, on your behalf, to look at documents there. Or, visiting local archives.

Serching through online, or filmed, parish records ('buying' these if need be) and giving you my assessment of the iikelihood that they are for your family - drawing on my expertise in tracking ancestral lines.

If you have undertaken DNA testing, I might give guidance on how to interpret your results and 'matches'.
A Caveat - sometimes the evidence sought is just not there; but also, sometimes there is evidence to be found in less usual, or even unlikely, places.